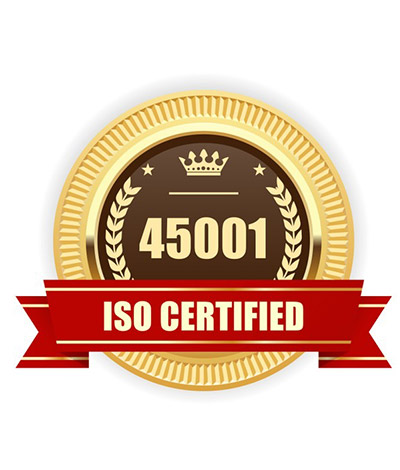 ISO 45001:2018 specifies requirements for an occupational health and safety (OH&S) management system, and gives guidance for its use, to enable organizations to provide safe and healthy workplaces by preventing work-related injury and ill health, as well as by proactively improving its OH&S performance.
ISO 45001:2018 is applicable to any organization that wishes to establish, implement and maintain an OH&S management system to improve occupational health and safety, eliminate hazards and minimize OH&S risks (including system deficiencies), take advantage of OH&S opportunities, and address OH&S management system nonconformities associated with its activities.
What are the key benefits?
Positions your business as industry leaders.
Increases trust.
Consistency means efficiency.
Lowers insurance premiums
Improves individual safety as well as organisational.
Improves managerial oversight.
Preventative risk and hazard assessment.
Increases return on investment (ROI)