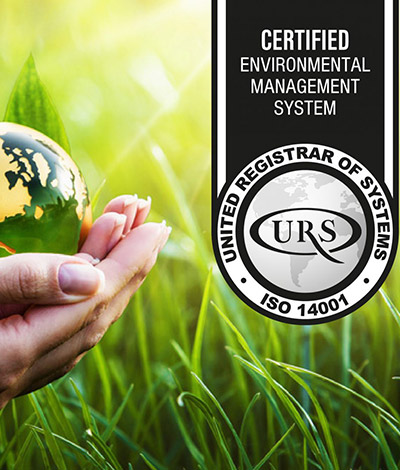 What is ISO 14001?

For companies and organizations of any type that require practical tools to manage their environmental responsibilities, there's the ISO 14000 family. ISO 14001 sets out the criteria for an environmental management system and can be certified to. It maps out a framework that a company or organization can follow to set up an effective environmental management system.

What are the key benefits?

Legal compliance. Getting ISO 14001 certified ensures you are keeping up to date with legal regulation
Increased reputation with consumers
Competitive advantage
Reduce waste.
Reduce costs.
Reduced insurance costs.

Which areas are covered by the ISO 14000 series?
The key areas covered by this series are:
Environmental Management Systems (EMS)
Environmental Auditing
Environmental Labels and Declarations
Environmental Performance Evaluation
Life Cycle Assessment (LCA)
Environmental Communication
Greenhouse Gases (GHG) Monitoring